How about a beautiful and stylish table that impresses you? We seem to hear you say it's worth the effort. If its maintenance and cleaning is all right for you, let us explain to you the advantages and disadvantages of the marble table in details.

As it is known, marble is a raw material that has been in our lives for many years.
Marble tables, which make the area more beautiful with their elegance and grace, are of course not without their disadvantages as well as their beauty.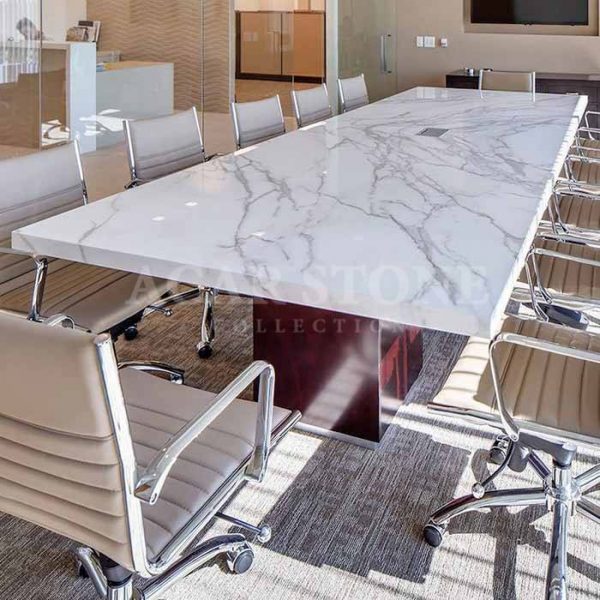 Pros of marble table

In addition to its many pluses, the biggest plus in our opinion is the elegance of the marble table. It is beauty. It is eye-catching with its majesty in the huge hall. When your crowded guests arrive, don't you think it sounds good to gather around that warm marble table and have good conversations?
We can adjust its form and shape as you wish. Its patterns and colors will add simplicity and elegance to your home. Black or gold coffee tables or white tables will suit a black sitting group very well.
Tricks Of The Marble Table And Things To Be Considered

Before choosing marble for your home, you need to scrutinize it closely. You should think carefully about the marble pattern you will buy, from the place you will buy it to its color, and research it. Marble is generally a solid structure, but it is still good to be cautious. You need to research. You should follow its maintenance and cleaning well. Even if they are resistant to bacteria and mold, marbles may turn yellow in the presence of something hot. For this, do not contact with hot directly.
Marble is a heavy material. It is not a material that one or two people can lift. You should consider its location and location well and place it in one go.
If we agree on the marble table, you can contact us via our website or our contact addresses.