HOW TO MAKE A BLASTING STONE
You are decorating your home, but if you have not yet thought of a design for the TV that connects you with the outside world, you can use blasting mosaic stones. The most beautiful of varieties and samples are available on our site. Different models are available on our site links. You have come to the right address to decide and direct your design and our blasting stone models that will add both bohemian and elegance will turn your head.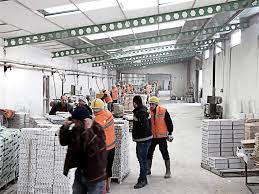 Blasting Stone Options

Split stone types are perfect for creating a special area of use with their colors, textures, shapes and motifs. It likes to draw attention on top of your TV units or in hotel lobbies. Below we have put the pictures of the split stone model applications that we have done before, if you wish, we can apply the color and model you want to your office or home. Our products are our own production and are carefully produced for you. We make special presentations, collections and productions for your design. We have practices in the sizes and patterns you want. Why shouldn't our special series stones, which we export to many cities and countries today, not be in your homes?

How to Make a Blasting Stone?

Blasting stones are cut with marble cutting machines. The reason why it is called blasting stone is because it is made rough with machine blades. These stones are cut in 2×2,3×3 dimensions, which are generally accepted, and are adhered to the surface by meshing. These processes are completely handcrafted and the patterns need meticulousness to be smooth. In other words, you can reach a beautiful image with a lot of effort. These laid stones are covered with a stretch film and packed. These popular models are also available on our website. You can access it via the links.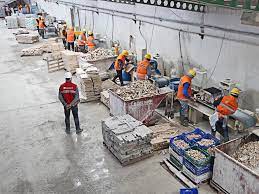 You can click for more  Marble and  Travertine types

There is a lot of effort at the core of this business. There is hand work and elbow grease. If the patterns of the embroidery, which are not done meticulously, are not fully settled, it causes that labor to be ignored. If you witness the construction stages, you will understand and see more clearly what we mean.
When you come to the end of the work, you will look at your work of art and say "happily" and you will be sure that you have made the right choice. You will be happy to see that it is even better than your dreams and you may regret not having it done before.

We work diligently and meticulously for each of the mosaic stones. We strive to add sparkle and life to your spaces. If you wish, you can contact us through our website and add joy to your home.
You Can Click For Blasting Stone Options