HOW SHOULD THE FLOOR OF THE MARBLE SHOWER CABIN BE?
In addition to the shower cabin options, the selection of the trays is just as diverse. There are models in many shapes and sizes. The use and maintenance of each is full of its own advantages and disadvantages. In this article, we will talk about marble shower trays.
Shower cabinet floors can be marble, acrylic and porcelain. In this article, we will give you information about the use of marble tubs in your bathrooms.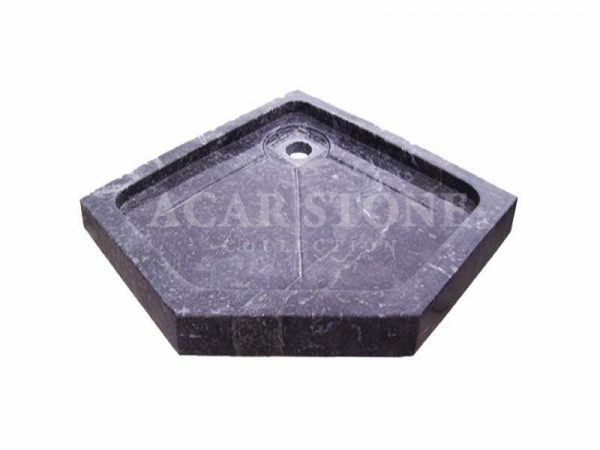 Use of marble with damp area
Marble is a natural stone product that is very often preferred in damp and wet bathrooms. Marble, being a very special stone on its own, aims to add a special atmosphere to bathrooms.
BENEFIT OF MARBLE SHOWER CABİN
CLEANING
It is among the surfaces that you can easily clean with a damp cloth or pure water, as it is the simplest material to clean due to the smooth and hole-free structure of marble.
Design
Since you are the designer of your home, choose a dark colored marble or choose a light colored marble model with a complex pattern, it will provide a stylish look because it is a material that keeps up with all kinds of designs and projects.
Pleasant hours
Marble, with its natural structure, offers a unique time and relieves your stress as you will bring the Turkish bath culture to your home.
Product for life
Known for their durability, marble products are really raw materials that you can use for a lifetime. If you pay attention in use, if you get the installation done by professional hands without surface sealing, cracks etc., then you will have a shower tray that deserves every penny you spend.
YOU CAN REACH FOR THE MARBLE SHOWER TRAIN