USING MARBLE PRODUCTS IN THE INTERIOR DESIGN OF HOUSES
There are many types of marble that can be used when it comes to home design.
You can use these marble types in the kitchen, bathroom and even in the garden of your home.
You can create a spacious environment by including very durable dining tables made of marble, coffee tables and various accessories in these different places of your home.

When you decide to use marble products in various parts of your home, you will never regret your decision.

Marble is an important material that adds comfort and spaciousness to your home. It is one of the most preferred materials due to the different options it offers.

Frankly, marble is not a cheap material. But when you give a little chance to marble materials in your home design, it will add more value to your home compared to the use of other materials.

It can be a little difficult to realize the interior design of your home with marble. The reason for this is the difficulty of making marble harmonious in home design. Another point to be considered is to ensure the correct use of the technical and aesthetic properties of the marble to be used. As long as you use your marble without ignoring these features, it will be inevitable for you to get the most suitable marble design for your budget.
There are many different places in your home where you can use marble and marble materials. Among these different places, your home's kitchen, bathroom, garden and different objects that you can use in these different places, for example; dining table, coffee tables and various decorations.
Marble Kitchen

In fact, although the use of marble in kitchen countertops comes to mind as a common situation in the past, it still maintains its old popularity. Since marble has a unique structure, you can express your own style by choosing the most suitable one from different color options. Marble; It will create a classic and quite spacious look on your kitchen counters. To the extent that you include marble in your kitchen, you will have a cool and charmingly spacious kitchen.
You can click for more  Marble and  Travertine types

Classic can be the best decision when it comes to home designs. It is inevitable to see marble used in many kitchens and bathrooms today. Marble materials, which give a feeling of cleanliness and spaciousness with their durability, are among the materials that are ideal for use on kitchen counters or between countertops.

If you want a stylish kitchen design, choosing a marble countertop will be the right decision. Cleaning marble countertops is also very practical. You can use marbles of different colors by choosing to reflect the contrast created by different colors to your kitchen design.

Contrary to all these positive aspects, unfortunately, we cannot say that marble is an ideal material. Because marble is easily scratched and is not a heat resistant material. However, it is possible to eliminate these disadvantages with the use of toned marble with a matte surface finish.
Marble Bathrooms

The bathroom is one of the areas where marble finds the most common usage. Marble can be used on the wall, counter, floor, sink and tub of the bathroom.

If you do not want to use marble on the wall or floor of your bathroom, perhaps you can give your bathroom a luxurious feel by choosing a marble sink.
If you want to give your bathroom a spa feel, you can consider using marble as it contains metal components. Making use of various design elements such as the use of metal faucets and pendant lights will help you achieve a more luxurious look in your bathroom.
If you prefer marble coatings on the floor, counter and shower area in your bathroom, you will get a spacious, modern, simple and bright look in your bathroom. How about using marble decoration products for your bathroom? You can choose a wall-mounted faucet to complete the look of your bathroom.
Marble Travertine in the Garden

When you prefer to use marble in your garden, you need to choose the most suitable marble for your garden design. Marble, which is an ideal option for the design of your kitchen, may not be suitable for use in your garden. Polished marbles may not be a good option for outdoor use because the polish can wear easily due to weather conditions. Another issue is that marbles with a polished surface finish can be easily slippery when wet.
Another thing to consider is the size of the tile. The larger the tile, the larger the area laid on it appears. When it comes to using smaller tiles, you can use mosaic. In this way, you can create a unique atmosphere in your garden.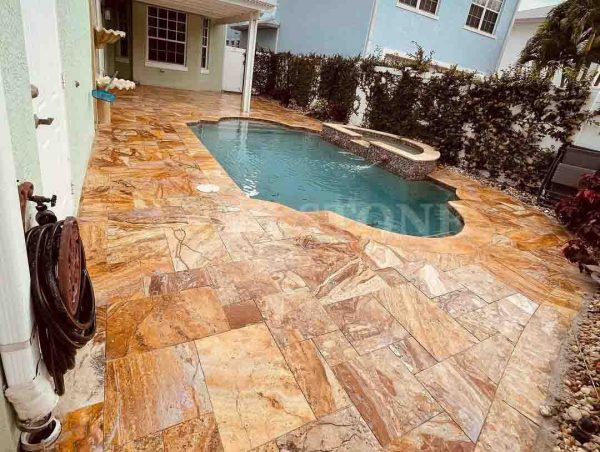 When you use marble in your garden, your garden will look very stylish, original and spacious. When you choose the right image for your garden and do the necessary maintenance for your marble in this process, it is possible to enjoy your garden for many years.
Marble Dining Tables

You can get a very simple and elegant look by using a marble table in your dining room. You can bring the elegance of the marble stone to the fore by making the other decor elements in the room very simple.

Marble is an investment that has a timeless impact on your living spaces. Even if it pushes your budget, you can also choose small table sets made of marble.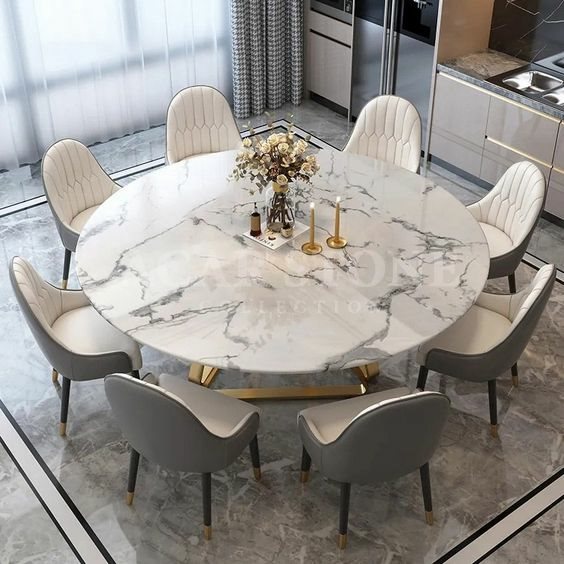 There are countless options for dining tables. You can achieve quite different styles by integrating a suitable design element with the right marble color. It is also a good choice to use wood as a partner with marble on dining tables. The use of wooden chairs accompanying the white marble top and the choice of colorful lamps will create a fascinating effect on your guests in the dining room.

It is possible to supply the marble desktop with different natural color options. Depending on the selected marble type; It is possible to achieve a modern, classic, contemporary or antique look.
Marble Coffee Tables
You can create an eye-catching design as a result of the combination of the aesthetic beauty of marble and other materials in the room. There are quite advantageous aspects of choosing to use a marble coffee table in your home. Coffee tables made of marble are among the strongest products currently on the market. The surface of the coffee table is not easily scratched and has the quality to carry alot of weight on it.
Color contrast can be created with a marble coffee table. When you think that your living room is too dark because of the furniture you have chosen or because your room does not receive enough light, you can save the environment from the dark air by using a white marble coffee table.
You can choose furniture that will be in harmony with the existing decor. The color of the marble coffee table can be a good idea to harmonize a room. Otherwise, the marble coffee table can have a very remarkable quality.
Marble Decorations

As we mentioned before, marble is a very expensive material. If you have a lower budget, you can use less marble to stay within your budget.
E.g; When it comes to accessories, you can get a very stylish look by adding one or more marble pieces to the room. A clock made of marble would look great in your living room or bedroom. Marble candlesticks, which reveal the harmony of marble and candles, will create a very pleasant image on your dining tables. You can achieve the same beautiful look with a marble-based lamp. The light of the lamp creates a pleasant combination with the marble.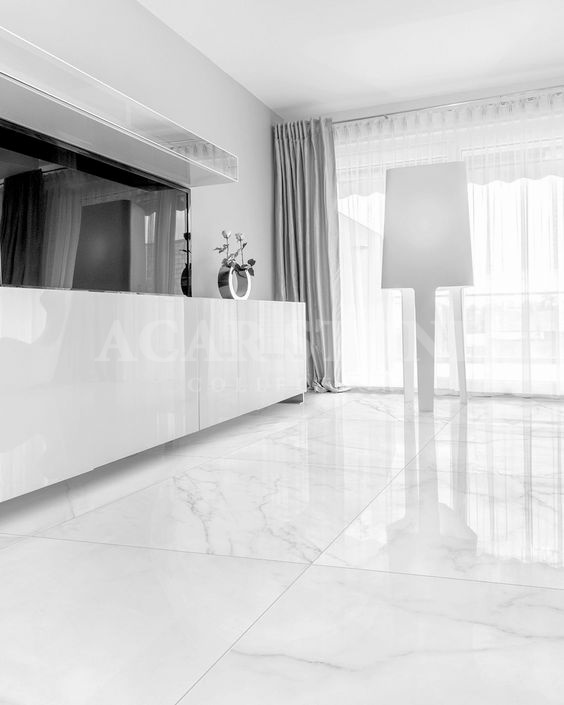 As can be seen from the various details we mentioned above, we have so many types of marble designs that we have not been able to well on yet. As a company, we offer many varieties to suit your liking. Please do not forget to browse our website for our product range. You can get information about the most ideal ideas for your design by calling us.
YOU CAN SEE ACARSTONE FOR OUR PRODUCT OPTIONS