MARBLE CITIES IN THE WORLD
The country known as the marble city on a country basis is Greece. It is the focus of attention with its white colours, homogeneous structure and different patterns. The fact that Greece is bordered by our country and has easy access to Turkey by road and to us is a great advantage and convenience when considered commercially.
Volakas marble, which we call Greek marble, is divided into classes. Classic, Cloudy, Onyx, Brilliant White White, Olymous White Pighes White and Pyrgos White Marble.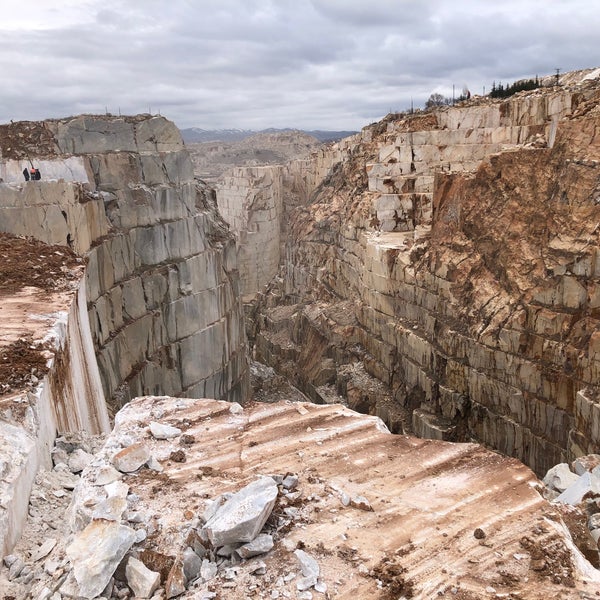 Marble Quarry Zone
Greece has a deep-rooted history in marble. When we say marble, which is known for its own characteristics belonging to Greece, the first thing that comes to mind is Volakas marble quarries. According to the regions, they are regions such as VATHYLAKKOS, Piges, Granitis, Kavala, Tasoz, Nikisiani. Almost all private works Since white marble is in demand, its sales and use are very high. Thanks to this marble, Greece has made a reputation for itself in the world and has made its place known. Exports are made to countries such as China, Brazil, Italy, Spain, especially Turkey.
White marble is also very popular in Turkey. For this reason, Volakas marble is exported from Greece to our country. It is used in areas such as flooring in large areas, vertical wall flooring. Architects usually highlight Greek marbles in their drawings for visual integrity. It is attractive marble for its purity and popularity.
Digital data
The slab dimensions of Volakas marble vary as 255-270 cm width x145-180 cm height.
The dimensions of which are produced are 2x60x60 cm, 2x30x60 cm, 2x30x30x cm, 60×120 cm, 80×80 cm, 100×100 cm and 120×120 cm.
The thickness of the plate varies from 2 to 3 cm according to the desired dimensions. It is used in many areas such as marble flooring, bathroom-sink flooring, kitchen countertop flooring or coffee table, railing.
Volakas marble is an easily absorbable marble due to its structure. Therefore, it needs extra protection against external factors.
It should be do meticulously when laying or covering. When a water-based product is forgotten on the lower or upper part, your marble, which is in the suction structure, traps the water and deforms over time. For this, you need to be competent. You can contact our web address or phone numbers for more detailed information.
You can click for more  Marble and  Travertine types