FORMATION PROCESS AND STRUCTURE OF MARBLE
It is formed as a result of the merging of marble limestone and dolomite crystals. It is the type of metamorphic rock that carries your marble projects to the best point. Wherever you put it, it blows its own air and adds life. It is also used in many architectures to create its own characteristics and add life. Considering the many color options of marble, which is preferred for its durability as well as its aesthetic aspect, they are all very logical and wise choices.

Their colors are usually white and grey, but when external factors come into play, they can become yellow, pink, red, bluish or black.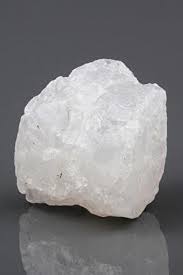 Stones formed by magma are included in the natural stone category, as they are considered a natural raw material source. The abundance of marble quarries in our country has inspired our architecture, culture and lifestyle. Although these metamorphic rocks were known before, their value is much higher today. It appears in many different shapes and motifs, both in indoor and outdoor coatings, in accessories in your homes and offices, in sculptures in stone structures in museums, in our mosques, which are our places of worship, and in temples

MARBLES

Marbles are the story of the stone dating back to ancient times. BC in Turkey, that is, in our Anatolia. It dates back to the 7th century. We can come across a lot of historical artifacts made of marble.
As we mentioned, marble is a natural product that comes from a long time ago. First, BC, it was discovered in the AEGEAN SEA in the 3rd century. This marble from the islands gained value and became famous over time.

Jewels, which have been in our world for thousands of years, have reached different points with the return of technology over time and have added value to their value.

Jewellery, which has been in our world for thousands of years, has reached different points with the return of technology over time and added value to its value.

In the archaeological finds, more than 2000 years, precious metals were found. We see that they are embroidered and beautifully preserved. With the developing technology, we have no doubt that we will be able to reach much more transactions and much more residues in the future.

In Greek etymology, it was translated as "marmaros", that is, the shining stone. Marble is formed as a result of the transformation of rocks such as dolomite, which undergoes changes with the pressure at a certain temperature, to crystallize and turn into a brand new structure. Colors and patterns may vary due to the minerals it contains.
You can click for more  Marble and  Travertine types